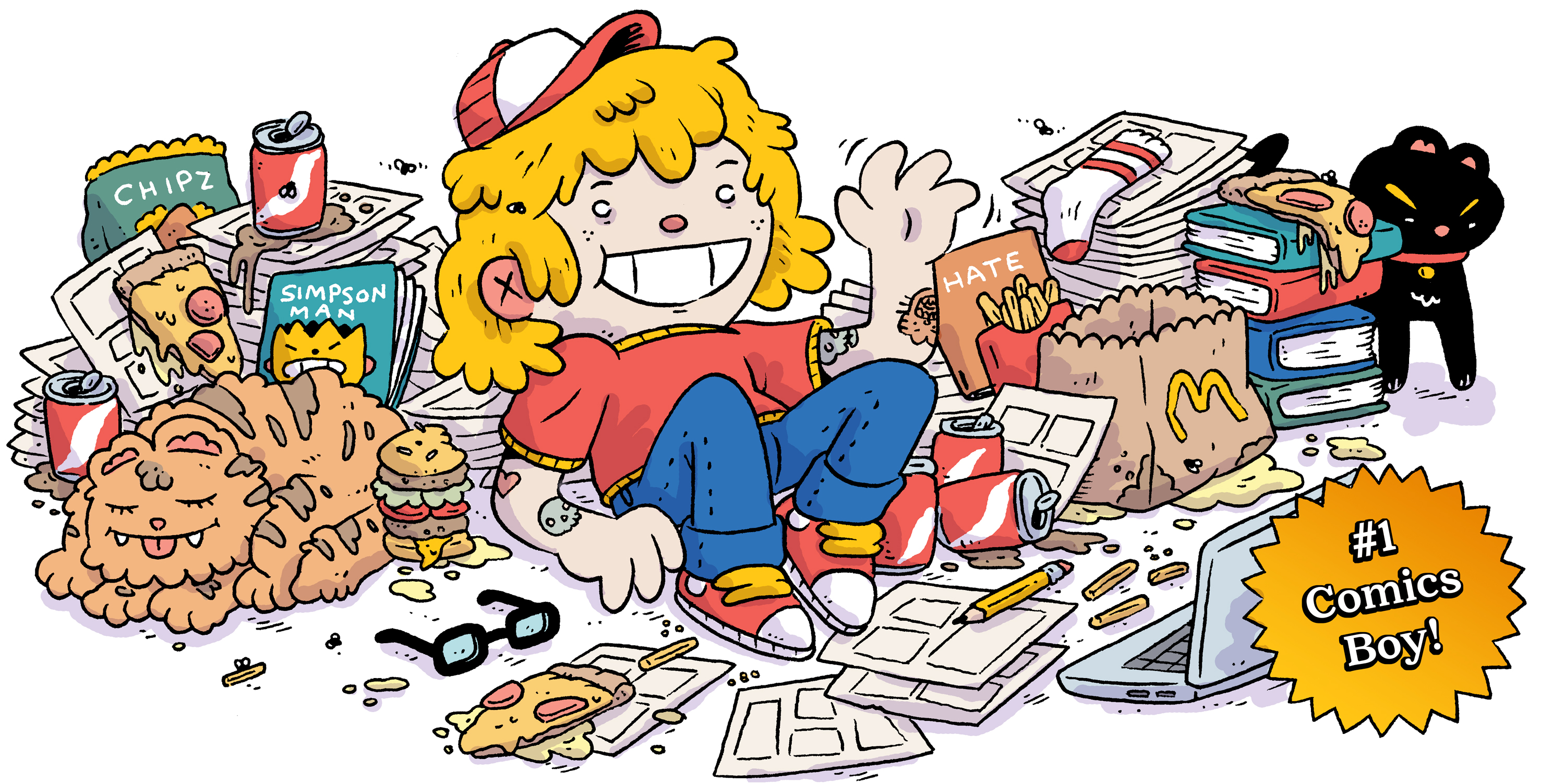 I'm Michael Sweater. I draw a lot of comics and do not have time to build a website!

You can follow me on Instagram HERE!

You can buy my books from this STORE!

I have a very cool PATREON!

I do a podcast with my wife called 1-800-PenPals!

Sometimes I am available for freelance consulting, design, or animation work.
Let's talk! pleasekeepwarm@gmail.com
But the best way to keep in touch is to follow my mailing list!